42DM – Top Digital Marketing Agency in Ukraine by Clutch!
Interested in learning how 42DM can help your business shine? Drop us a line today!
Find out more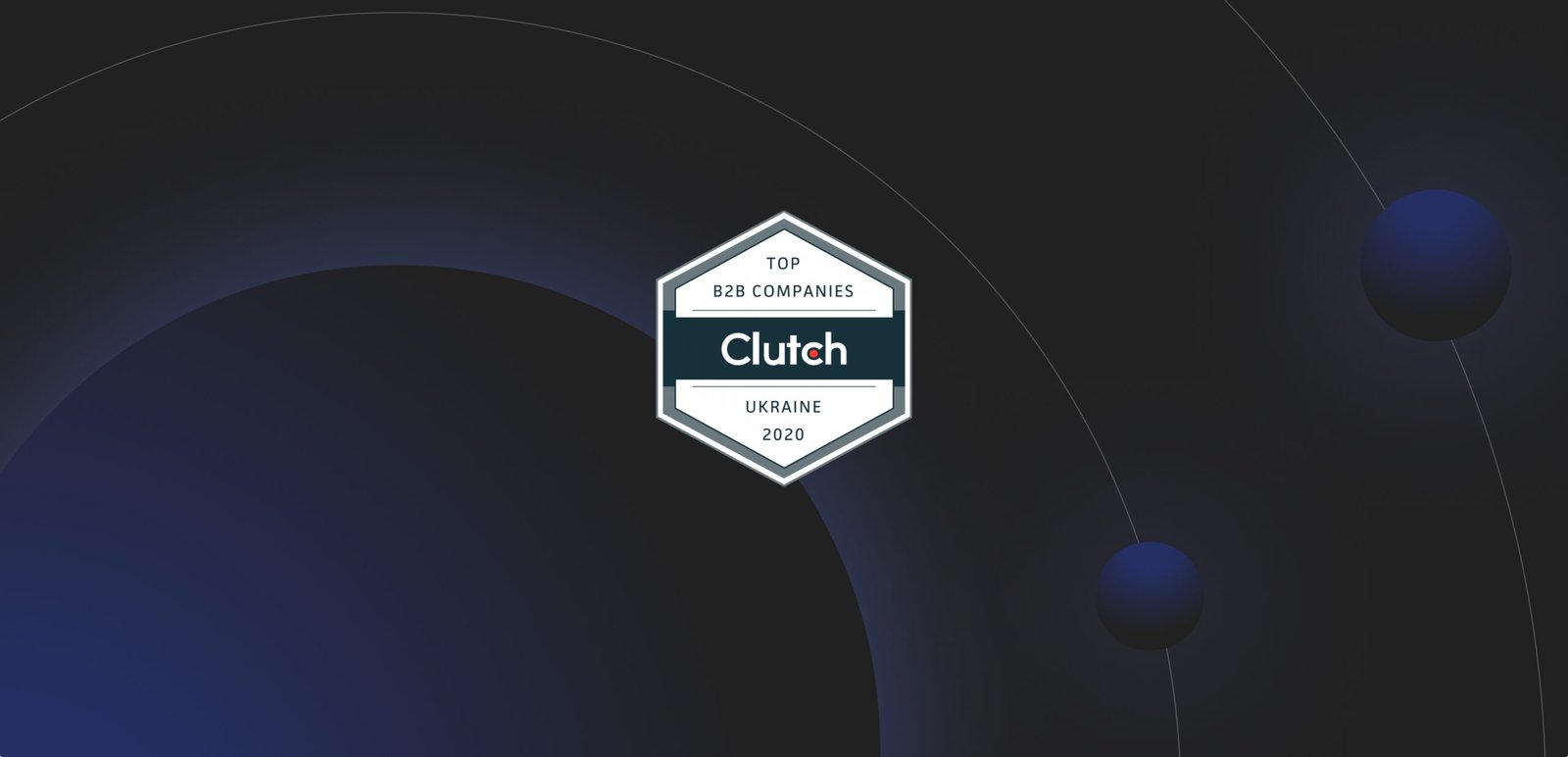 March 21, 2022
Here at 42DM, we know it can be taxing on any new business to balance efficient and cutting-edge digital marketing while bouncing back from a period of financial decline. That's where we can help! We're a dedicated digital marketing team with hands on experience in SaaS, FinTech, IT, outsourcing, mobile apps gaming, blockchain, and crypto related projects. We always rely on data driven approaches to help you get the most out of your projects.
In recognition of our success and impact, we've been named a top digital marketing agency in Ukraine by Clutch, a B2B market research firm that features leading agencies around the world. They compare and contrast industry leaders around the world, helping companies narrow down their pool of potential partners.
We couldn't have earned this distinction without the help of our wonderful clients. They took time to engage with Clutch on a number of criteria. We were graded on the basis of our quality, punctuality, project management, and overall pricing in relation to our value. Then, those thoughts were transcribed and edited for clarity and length by the Clutch team and published to our profile.
We're happy to report we've earned an excellent 4.8 out of five stars on Clutch based on that feedback, take a look at a recent review below: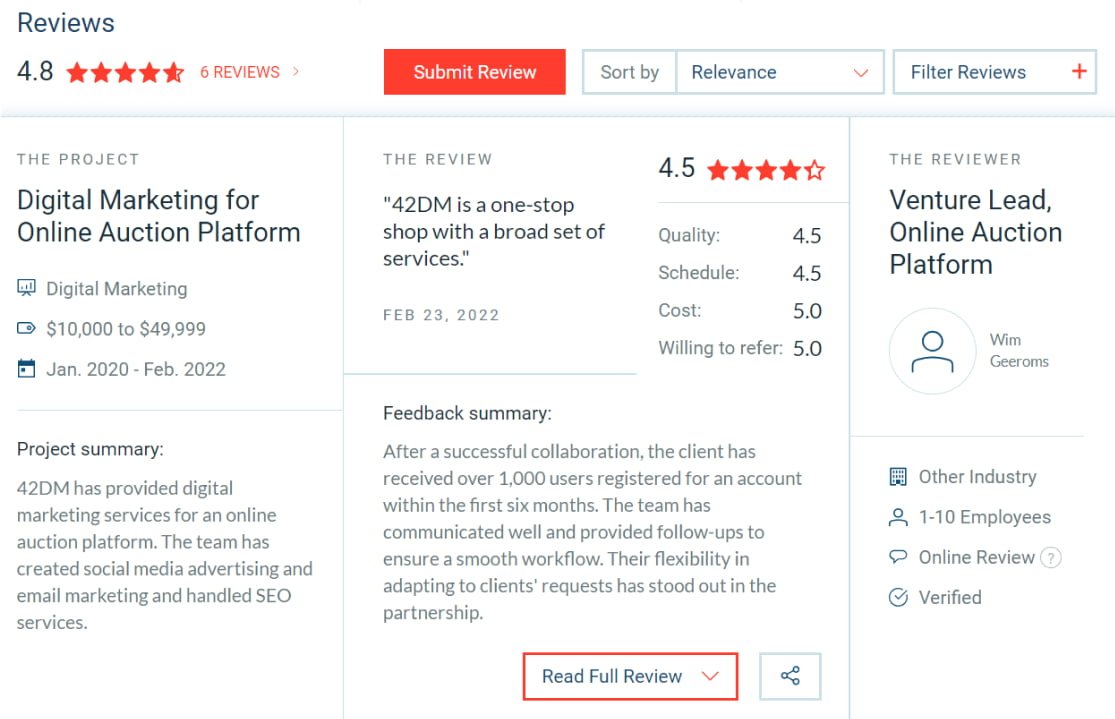 "Clutch is one of the most meaningful and valuable platforms for our business development. We appreciate the amazing job the people at Clutch do each and every day to make their service a comprehensive search engine for B2B businesses globally."

Kate Vasylenko

Founder & CEO, 42DM
Contact us
Reach new heights
Let's find the best mix of services to cover your business needs.