Crypto & blockchain market insights from Consensus 2022
Crypto & blockchain market insights from Consensus 2022, one of the world's biggest and most influential crypto conferences hosted by Coindesk in Austin, Texas.
Download successful case

July 1, 2022
It has been a while since I came back from Consensus 2022, one of the world's biggest and most influential crypto conferences hosted by Coindesk in Austin, Texas. This year's conference united almost 17 thousand crypto enthusiasts to share and discuss the future of blockchain, Web 3, the Metaverse, NFTs, DeFi, DAOs, crypto regulations, and many more important and trending topics.
The conference occured at the very beginning of one of the most turbulent times for the blockchain industry in the last 2 years, with the bear market presenting new challenges to industry development. This, however, didn't extinguish the enthusiasm of participants in aiming to tackle some of humanity's biggest challenges with the aid of blockchain, so let's dive in and see what was on the agenda!
The future of Web3 & the blockchain market
Consensus 2022 proved that the current state of the market is just a temporary drawback, having little effect on a community that is all about technology, philosophy and creativity, with builders who look further into the future and believe in long-term growth. The conference's main focus was on future trends, and was closed by a presentation by the industry's most prominent futurologist, Brett King — Founder, and Executive Chairman of Moven & NYT bestselling author — who presented a view of the blockchain industry in 2050.
So, what will our world look like in 30 years time? The crypto community believes in the decentralized internet, or Web3. Also known as the semantic web, Web3 is a successor to the original Web 1.0, which came into being in the 1990s with the emergence of the Internet, and Web 2.0, which is our current internet focused on user interactions.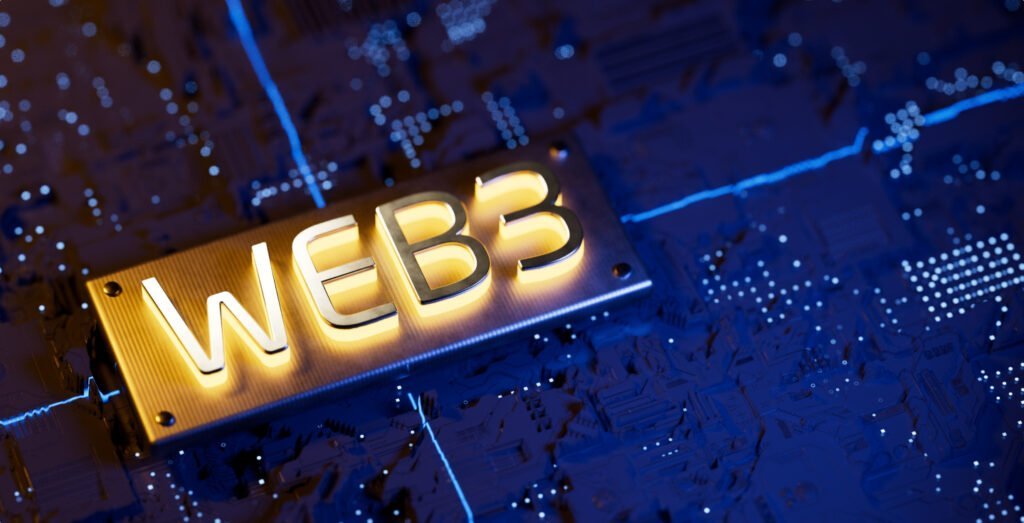 Web3 relies on decentralized applications and makes extensive use of blockchain-based technologies such as those in the DeFi (decentralized finance), DAO, NFT, metaverse, and GameFi sectors. Put simply, our lives will become more virtual in the years to come. In this virtual world, physical money and applications aren't needed, leaving us with digital currency, and digital identity, which will be used in metaverses.
But Brett King has not limited his vision of a world in 2050 to just the implications of digital currency. Free & sustainable energy, space mining, robotization & AI in all spheres, solving of world hunger, managing climate refugees, and the evolution of economical & political systems as part of technosocialism — those were just some of the areas of focus for our brave new world.
Sounds pretty cool and innovative, right? Well, we are already halfway there — the image of the world in 2050 is being paved by current innovation in the blockchain and crypto industry; building the bright and free future that Web3 offers.
Current trends in the crypto & blockchain industry
The L1 Battlefield:
Many well-known top-50 protocols, such as Cardano, Polygon, NEAR, Ripple, Hedera, Filecoin, and Stellar were sponsoring Consensus, presenting their visions, products & tech updates to attract new community members and wow the press and influencers.
Through a battlefield of mainstage and side-stage speeches, booths, community houses, shows, and of course parties, we can ask: who won? Actually, the answer is everybody and nobody at the same time. Through three days of talks about metaverses, NFTs, DAOs, and DeFi, everything starts to blend into one, making it hard to really discern the uniqueness of each ecosystem.
This lack of uniqueness in terms of value proposition, positioning, messaging & branding is a problem facing all L1s. While most will survive by mining the huge opportunities over the next five years that Web3 projects are set to provide, the platforms that understand how to win the hearts and minds of both developers and users in the bear market will come out on top. In the meantime, users and developers are tending to choose ecosystems by values and the spirit of the founders and communities.
Developers are seeking opportunites for product development and support from foundations, including grants or investment rounds.
Users are choosing ecosystems where there are a wider selection of good products and more chances to earn.

The problem with the above criteria is scalability potential. Meeting the diverse needs of new builders and users requires lots of effort and motivation — something that can be very difficult with the limited teams that many L1s currently have.
Considering the above, the ecosystem that is winning my heart through clarity, vision, creativity, and support, is NEAR Protocol.
Why NEAR?
NEAR Protocol shot from relative obscurity all the way into the top 20 blockchain solutions in terms of market capitalization over just a few months. Looking at the team's output, we can see a few simple reasons why:

They have solid tech;
They are determined to build out an ecosystem of integrated products for Web3;
Users, developers, and the community are put front and center, through grants, educational materials, and easy-to-use products.
The NEAR team understand that clarity, purpose, and engagement drive adoption, which is why (as you will see below) their approach meets the needs of so many key development areas.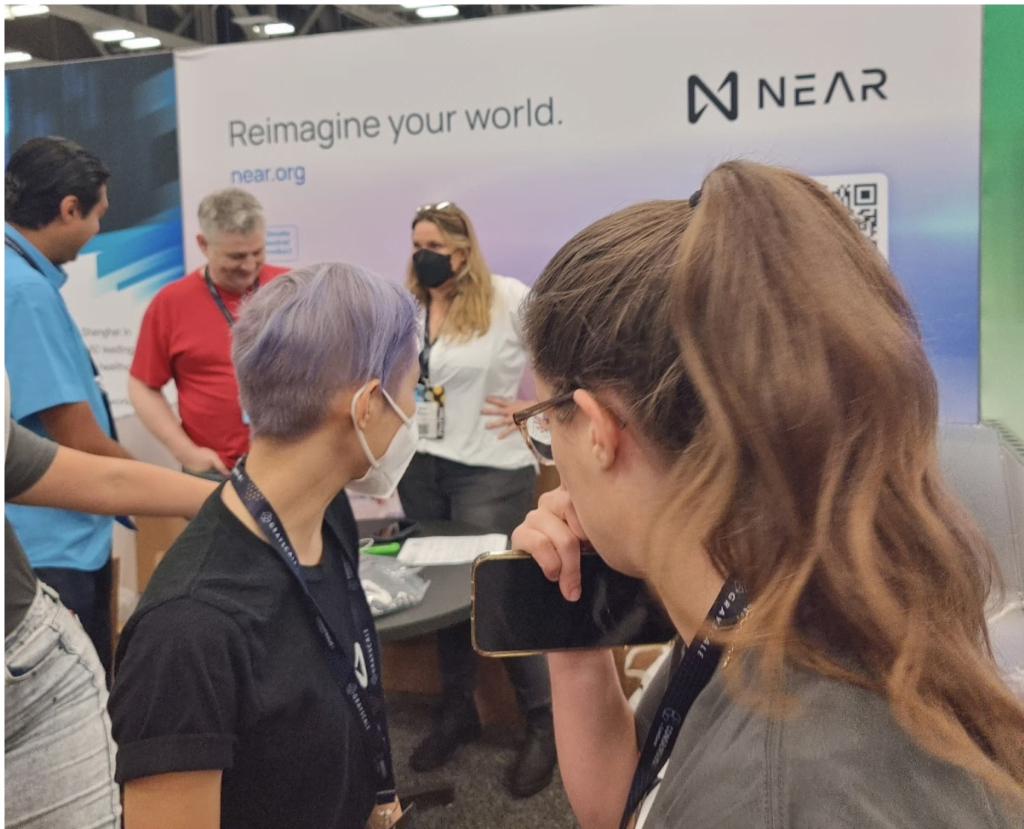 Multichain solutions will help to solve the battlefield of L1
Unique products are good but popular products are even better, which is precisely why the multichain trend is booming right now. Multichain products allow cryptocurrencies and NFTs to be bridged across blockchains, and has become essential functionality for any future-focused blockchain.
Since Web 3.0 is projected to be a multichain mosaic, the winning DeFi projects will undoubtedly be those that build experiences that can be enjoyed across different blockchains. That doesn't mean specifc L1s don't have a role to play — they will still need to heavily allocate resources to bring the most promising products to their ecosystems on the first stage, building it out and providing the best experience to entice users and developers from other blockchains to join and build on what has already been created.
NEAR is already fast moving in this direction, with EVM-compatibility and incentives for developers to build on their blockchain, whether that be through grants or support from NEAR Guilds: small specialized teams of developers from around the world who can provide the knowledge and skills to boost development.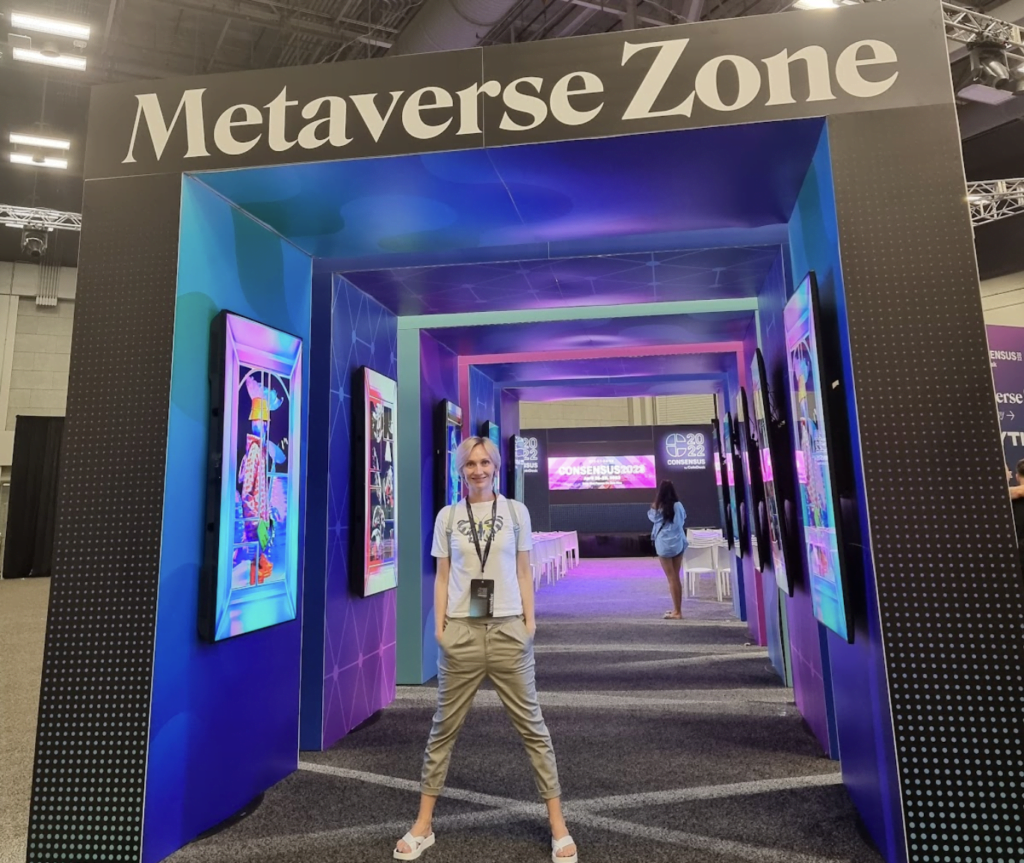 The NFT future will be all about utility
NFTs are a booming innovation, and we have only just scratched the surface of their capabilities. As a proof of verifiable digital ownership, this technology has the potential to be infinitely useful in many industries once its utility is properly harnessed. Currently, NFT buyers tend to focus more on collectability, pouring millions of dollars into fancy pictures; however, to stay competitive, NFTs will have to demonstrate their practical use; that is, a highly secured, comprehensive approach to online business transactions.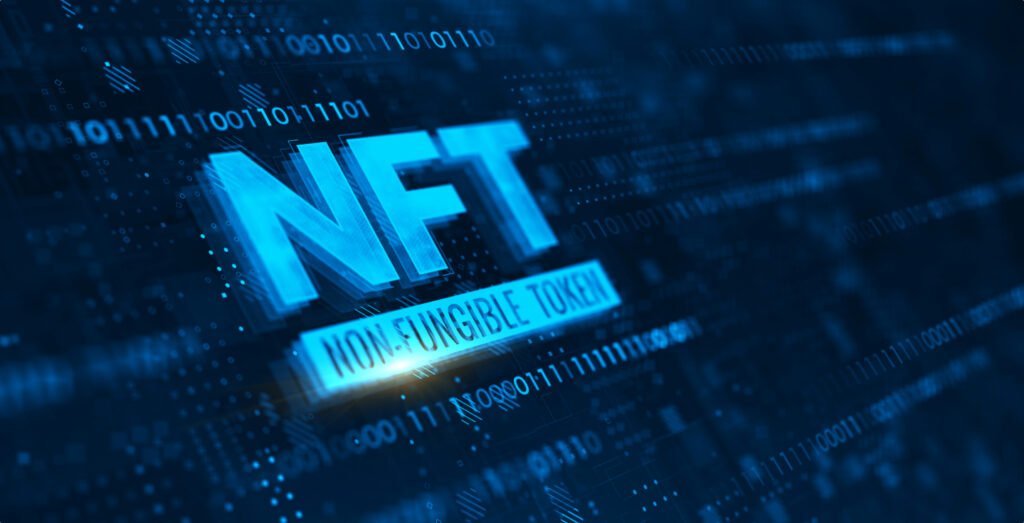 Beyond providing ownership to unique digital assets, NFTs can be used to secure ownership of many things in our life, including property. NFT can work as your virtual & real world ID and as an exclusive pass to the closed communities. Instead of remaining a high-priced novelty for the people who already have everything else, the NFTs of the future will be judged by how efficient and secure they can make everyday business.
NEAR Protocol has recently announced its dedication to making NFTs less challenging and more cost-effective to develop with their project Mintabase. Here, anyone can create NFTs without having to grapple with technical complexities.
Mass adoption: Web2 to Web3
Crypto is no longer a niche sector, and global adoption is on its way. For consumers, current blockchain infrastructure is becoming less complex and incorporating better user experience as more people are onboarded into this space.
NEAR has stated UX to be their number one focus in 2022. Why is this important? Lots of time at the conference was dedicated to discussion on how these emerging technologies can be used in our everyday lives, and further adoption comes down to usability. It is only a matter of time before Web3 becomes mainstream, and NEAR is already pushing ahead with products that even those with no experience in DeFi can pick up immediately.
Mass adoption is not only about bringing in individual users — the market downturn provides opportunities for Web2 companies to enter the playing field by migrating to Web3, bringing their userbase with them. After all, this is the perfect time! Web2 companies, which are often over-centralized, feel that the social contract between government authorities and market players is too often getting rewritten. Smart contracts on the blockchain are now developed enough to offer a solution that is more transparent and secure.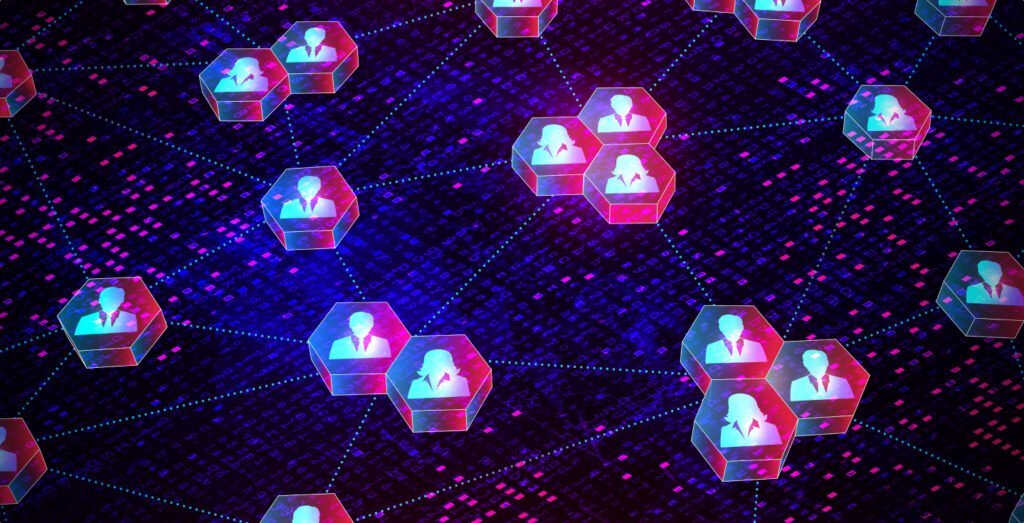 What's more, Web2 companies who are struggling to secure funding in a risk-averse environment can take advantage of Web3 development funds. As we have seen recently, despite the price of crypto taking a hit, Web3 funding remains strong, as those with long-term vision know that their investments will pay off in the not-too-distant future.
A great example of the growing Web3 market for everyday users comes with the fitness app Sweat — rewarding its users with crypto for keeping in shape. Then there is PlayDapp, which provides a sneak-peek into the future blockchain-powered gaming entertainment ecosystem. Non-crypto users have the ability to trade their characters and items in the marketplace along with increasing the value of NFTs by leveling up, strengthening, and amalgamating them.
DAO
While we often hear of democracy in terms of governmental elections, what about in our day-to-day activities or within the small-scale societies we belong to and interact with? Decentralized autonomous organizations (DAOs) offer ways to claw back the power from centralized bodies, bringing democracy to the local level. The future digital world brings opportunities to better organize and make decisions as part of a range of collectives that touch on the different spheres of our lives.
Many blockchain projects already support and create member-owned communities without centralized leaderships, but again I feel the need to mention NEAR as a special case. NEAR is DAO native, as its ecosystem is powered by Guilds — specialized communities of developers from around the world. These Guilds bring the following benefits:
Decentralization of NEAR itself, as the Guilds are responsible for expanding the ecosystem and are thus owner-creators.

Creation of more evolved DAO infrastructure — Guilds solely focused on things such as data management and legal issues mean that what has until now been just a bold experiment can be quickly turned into a workable model for shaping societies.

DeFi's future in the metaverse
Decentralized finance was the hype of 2020-21. While this hype is quietening down, DeFi is a core component of Web 3.0. Decentralized finance will continue to grow and evolve inside the metaverse, where a trustless financial system will be required. Decentralized finance will provide the crypto-decentralized core structure that the metaverse needs to provide an economy where users can earn, spend, borrow, lend, or invest without a central governing unit.
There are a whole bunch of projects on NEAR that improve on the clunky models that came out when DeFi was still in the very experimental stages. With the NEAR wallet, users can connect and access a wide range of financial operations that are easy-to-navigate and offer automation. One of the project highlights at Near Hacker House during Consensus Conference was PembRock Finance, a leveraged yield farming platform that allows lenders to earn stable returns using their crypto, while farmers can gain compound returns with leveraged funds. Integrating with NEAR ecosystem apps, PembRock is a completely decentralized protocol that is metaverse and Web3 ready.
GameFi
Gamification can make anything more engaging, and Web 3.0 is no exception. Many blockchain applications already leverage GameFi to be more exciting and bring extra value to their users, with Web3 taking this phenomenon beyond those people who are relying on gaming as an income source.
PlayDapp shows GameFi utility in action, as it combines a gaming portal with a B2C marketplace, allowing game developers to improve their user acquisitions. Game developers upload their assets or digital items. Once itemized as a blockchain-based NFT, the digital asset can be used interoperably between various games on the PlayDapp ecosystem. This creates synergy between games as well as facilitating user acquisition via cross-promotion. For instance, the value of an NFT can rise by increasing its utility across platforms.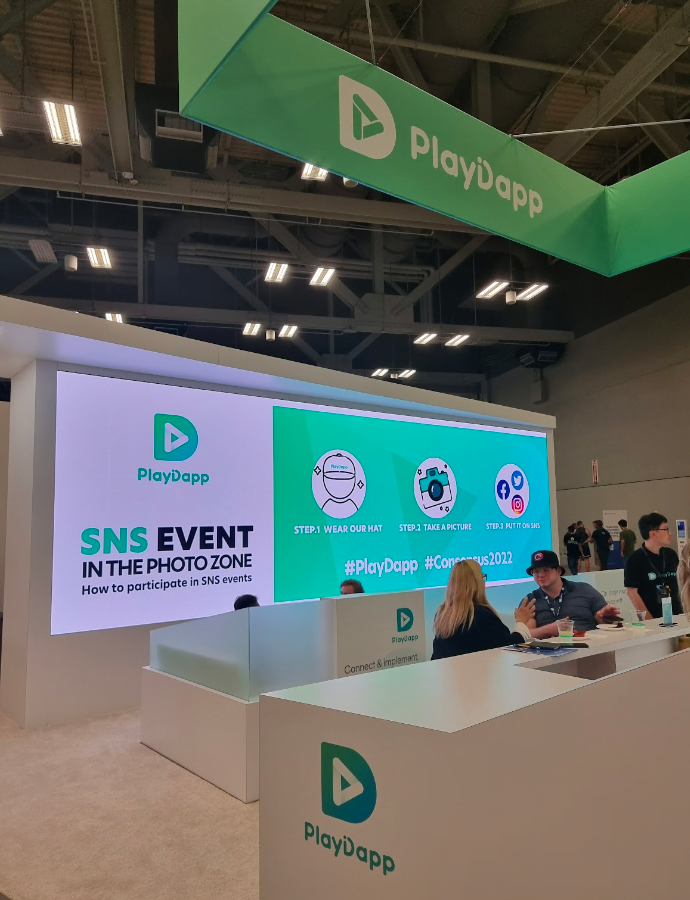 Sustainability
Despite accusations of being ecologically harmful, many blockchains and their projects are on a mission to fight the biggest challenge of the modern world — climate change. Blockchain technology can help us address the most difficult problems, and adoption of the green economy and clean energy is key. Open Forest Protocol (OFP) is one of the most developed projects and is built on NEAR's certified carbon-neutral blockchain. OFP provides the platform required to transparently monitor how forestation projects are funded, verified and implemented. Ongoing real-time updates mean that forestation projects can be properly monitored, with data collected to reduce wastage of funds and resources, and improve strategies.
Big demand for cybersecurity
Blockchain, with its ideas of transparency and smart contracts, has a potential to greatly improve cybersecurity. Safe transactions, smart contracts and identity management are in huge demand and will be more widely implemented in the nearest future, as it is what blockchain and crypto are all about.
Regulations
The topic of crypto regulations, which is never far from mind, has become even more pressing in the bear market. Unfortunately, governments across the globe have often failed to understand the technology, let alone keep up with it. One thing was clear at the conference — there is no ideal universal solution for global regulations. Countries should adapt different practices, use A/B tests and move further with strategies that work best. For example, China has failed due to its restrictiveness, and will not come back to the crypto market any time soon without a major policy shift. Despite this negative note, there are some positives; international coordination of regulatory guidelines with collaboration across multiple governments can provide consumer protection while also enabling growth.
Web 5.0 already?
A super interesting point was mentioned at the Consensus conference by Jack Dorsey, the former Twitter CEO. He believes that we have already bypassed Web 4.0, and skipped straight to Web 5.0. He announced that his Web 5.0 platform, a combination of Web 3.0 & Web 2.0 and built on the Bitcoin blockchain, would fix the issue of securing personal data by bringing decentralized identities and data storage to applications.
Future opportunities for Blockchain projects
Consensus 2022 proved that the current state of the market is just a temporary drawback. Changpeng Zhao, CEO at Binance, addressed this in his speech at the conference, saying that occurrences like the fall of Luna can't be stopped as they are a byproduct of innovation. Such "market mistakes" help to eliminate the risky DeFi strategies and find a balanced framework for growth and regulation. Google wouldn't exist and scale successfully without the mistakes of previous search engines. Such market evolution will help to reach mass scale, a direction the crypto market is actively moving in.
With a growing market it is the perfect time to hire, buy and invest. From a marketing standpoint, companies who want to enter or scale need to focus on educating and nurturing their users into professionals who can help make proper evaluations of blockchain projects and choose correct instruments to get the most out of them.
While navigating this crypto winter and even leveraging it for growth can be a tricky thing, having a team of professionals to back your app is a must. At 42DM, we are happy to provide such support, so simply reach out to us to discuss a growth plan — we will rocket your blockchain company into the virtual future!
Contact us
Reach new heights
Let's find the best mix of services to cover your business needs.