How to do growth marketing for AdTech and MarTech startups
Adtech & Martech are a promising market, but their target audience, which is largely made of marketing specialists, is one of the most challenging ones. Learn practical tips to improve your marketing for adtech & marthech company!
Download successful case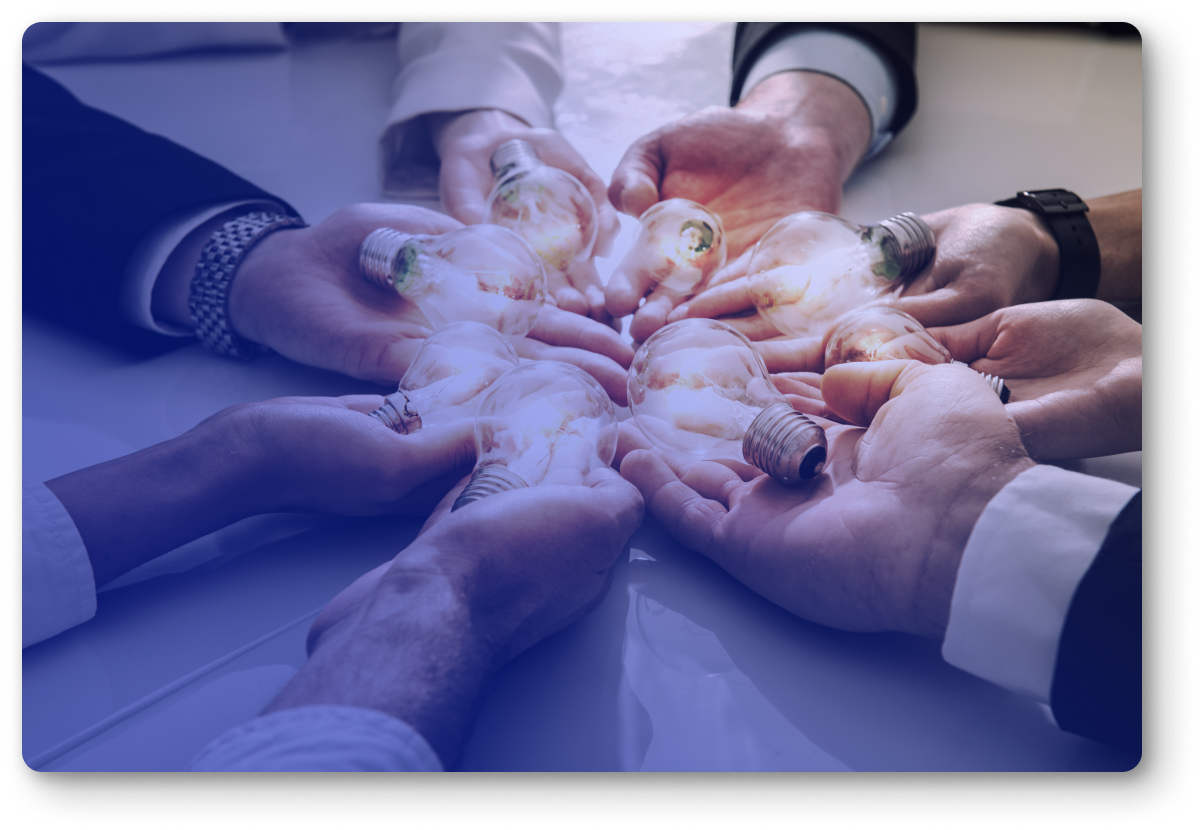 February 6, 2023
In their quest to make marketing and advertising easier, martech and adtech startups face maybe one of the most challenging target audiences there is – marketing specialists. Overloaded with content and already experts on their own, marketing specialists have to be constantly swayed, which can only be done through powerful brand and emotional connection-building.
So why is the adtech & martech market a promising one, and what steps can you as a startup take to ensure your leadership and growth?
The Increasing Importance of AdTech & MarTech
The adtech and martech industries are growing at an exponential rate, with an estimated value of over $275 billion by 2024. The growth is driven by several factors such as the rise of digital marketing, the need for better data-driven insights, and the shift towards automation and personalization. The trend of programmatic advertising, where marketers automate the buying and placement of digital ads, is also playing a major role. According to eMarketer, programmatic advertising is expected to account for over 80% of digital ad spending by 2023.

What is the difference between Martech and Adtech?
Martech and adtech are two separate but related fields that involve the use of technology to support marketing and advertising efforts.
Martech, short for marketing technology, refers to a range of tools and platforms used to support and optimize marketing efforts, including marketing automation, CRM, data analytics, social media management, and content management.
Adtech, short for advertising technology, is often considered a part of martech and focuses on supporting and optimizing advertising efforts through programmatic advertising, real-time bidding, ad exchanges, ad networks, and analytics.
While both martech and adtech are related, they are focused on different aspects of the customer journey, with martech focused on pre-purchase and adtech focused on the purchase stage.

3 Effective Growth Marketing Strategies for Martech & Adtech in 2023
In today's fast-paced digital world, Martech & Adtech startups are facing increasing pressure to grow and scale their businesses. To succeed, it's essential for these companies to develop and implement effective growth strategies that will help them to expand their reach, increase revenue, and stay ahead of the competition. Here are three key strategies that Martech startups can use to achieve these goals:
Deeply understand your audience
What do we know about martech TA:
→ Mostly marketing and sales specialists
→ Have vast marketing experience, understand the techniques of lead-generation
→ Creative, difficult to impress
→ Want their work to bring meaning and be acknowledged
How can we impress them:
→ Constantly research and update buyer personas and value propositions canvas
→ Add gamification
→ Focus on most fresh and relevant market tactics
→ Include deep personalization
→ Make a brand that constantly surprises and generates emotions.
A case study: Ceros
Ceros is a cloud-based content-creation platform for marketing specialists. Of course, every marketer has to come up with content that is innovative and interactive daily, and there are tons of tools for that out there. But what specific pain can a MarTech like Ceros target?

To find out, Ceros conducted a survey of their customers to understand their design and content creation habits. The results showed frustration with making content that stands out from the crowd and is also interactive.
To address this pain point, they lunched a campaign that highlights how easy it is to make content that stands out, with Ceros.
Notice how messaging is short and simple, highlights the main problem – "hard to differencitye with concent" and a solution – "stand out with Ceros's interactive content"

The visuals accompanying these messages are self-explanatory and demonstrate the product-interactive content at its fullest:
Distributed across channels preferred by the TA, this campaign helped Ceros attract new leads by differentiating themselves from competitors and standing out in the MarTech space.
Differentiate through practical, engaging content
We already know that marketing specialists not only know A LOT about marketing sphere but also get tons of content every single day.
How can your MarTech cut through the noise?
→ Focus on the value of human connections! To differentiate, show the real people behind your product
→ Make brand voice unique and easy to understand
→ Keep attention with video-content that feels like real-life conversation
→ Invoke emotions
→ Go beyond traditional B2B media like Linkedin and Twitter and try Tiktok, or other video-first platforms
Case Study: Talkable
A referral and loyalty solution Talkable created a video bot on their website's main page, which creates a feeling of the company greeting you and engaging in the conversation right away.
Upon opening the webpage, you feel greeted by a "real" person, which makes you wanna try it and keep the conversation going!
The real person in the video asks you questions, and collects lead information to take you to the next stage. It feel real, human, and engaging!
Make first success easy to activate and retain users
So, there are both a lot of content and MarTech tools out there. This means that you have only one chance to capture the interest of your lead enough to they the product and activate it enough to make them come back again.
The main idea here is simple: make the first success easy!
→ It could literally take your user three clicks to achieve some sort of result. The simpler your target audience adopts, the higher is your chance to stand out. After the user sees your value right away, they would be more inclined to try again.
→ Keep in mind that martech & adtech tools are often used by multiple people from one company simultaneously, each having their own agenda and goal that the tools have to solve. Each user has to go through their own user commitment, and all of them need to find a way to collaborate. This is something you need to help with
→Use RRRR framework to strengthen user activation, increase user engagement and drive revenue growth.
Case Study: Canva
Probably everyone knows about Canva by now – a tool with hundreds of design templates that literally can fit anyone's needs. when you first open canva, you literally need to click on the design of your choosing and change the text on it. Here you go – a great visual of any of the social media you want.
However, when you start using canva more often, you discover other features that may take a bit more time and effort while still seeming seamless and engaging – add team members, try AI-powered text-to-image content generator, sing up, or canva-pro.
Here is a user-activation campaign in 3 clicks:
Click 1: Self-explanatory ad that urges you to "start designing" right away
Click 2: A landing-page with similar messaging that allows you to start designing right away or read more about the tool
Step 3: Fresh page to start designing right away!
Accelerate Your Marketing Success with 42DM's Expert Growth Services
These are just a couple of basic strategies that every MarTech and AdTech company should use to reach more leads and increase revenue with growth marketing. At 42DM, we not only understand the unique challenges of your target audience at this given moment, but also know all ups and downs of implementing strategies that work. If you're looking for a partner who truly understands your goals and is dedicated to helping you achieve success, look no further than 42DM. Let us help you unlock your full potential and drive your business growth to the next level! Contact us with the form below!
Contact us
Reach new heights
Let's find the best mix of services to cover your business needs.