We're on a mission
42DM helps tech companies to find their perfect customer match via value-driven omnichannel communication.
We are a growth marketing team that thinks beyond borders, showcasing the value of innovative technologies and unlocking their scalability potential to help you thrive in a global market.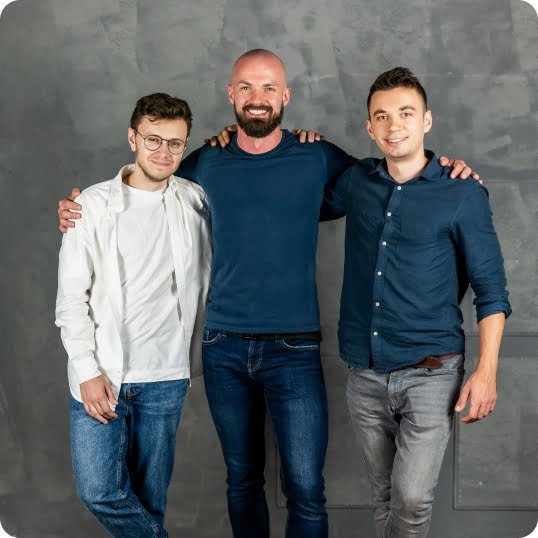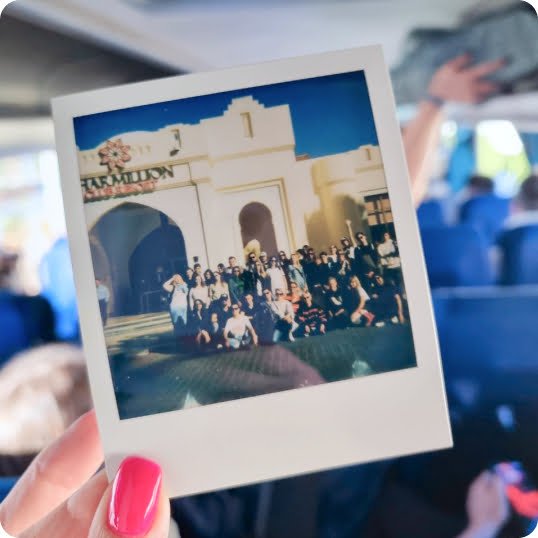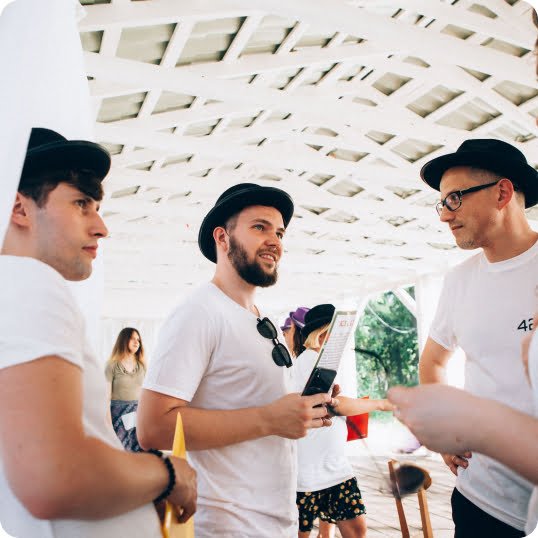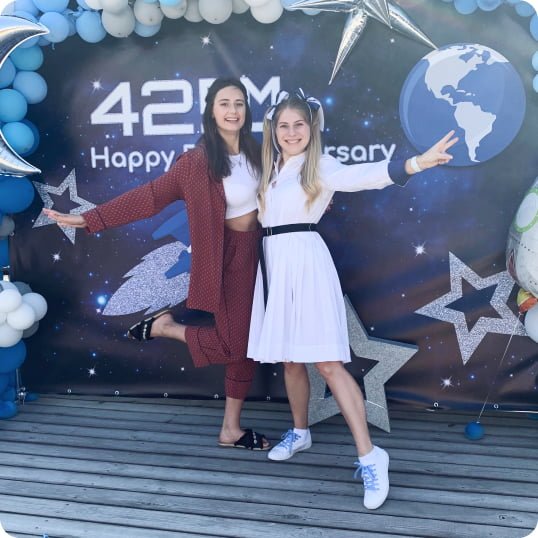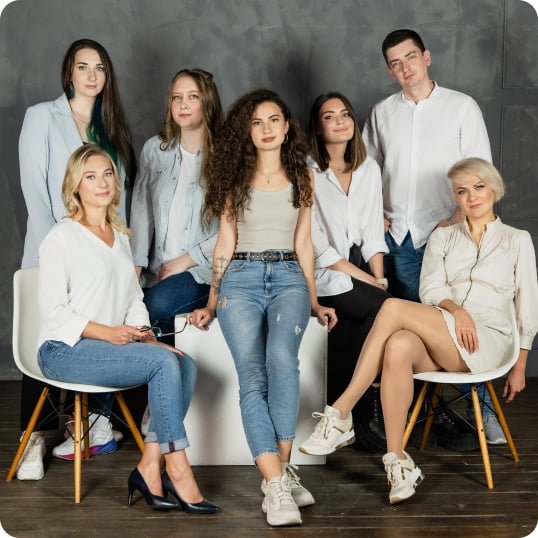 Why us?
Marketing for geeks
Unlike the novels of Douglas Adams, marketing teams do not have an enormous supercomputer which gives precise advice on how to grow their businesses. However, tech businesses do have us.
The story of 42DM began in 2015. After spending a few years in US startup communities, we realized that today's tech companies aren't served well by the traditional advertising agencies. They just don't understand each other. Traditional mechanics do not work here, the speed of decision-making should be faster, and the toolkit should be wider.
We focus our efforts on this gap. Combining the expertise we gained in traditional marketing with the experience from the tech industry, we have shaped digital marketing specifically for those who call themselves SaaS companies, mobile app developers, software development teams, fintech brands, and startups. Different approaches, data-driven decisions, advanced tools and successful cases have helped us to become one of the pioneers in this niche.
We are equipped with the same technologies that our clients use. We speak the same terminology and understand how far apart the goals of B2C and B2B worlds are.
Does it work? Well, ask one of our 250 customers.
Read more
Founders
Meet the leadership crew
Our numbers
Helping tech companies grow
since 2015
55
talented
professionals
25
targeted
global markets
96%
client satisfaction
rating
Join us on our journey
We're always seeking talented people to enrich the 42DM team. Drop us a line to check our career opportunities.
Join us
Testimonials
You are in good company
" Payoneer is at the beating heart of the new global economy, helping to imagine, engineer, and inspire the future of commerce with universal opportunities. 42DM is our partner in spreading this message, and we have reached millions in Ukraine. They are competent, efficient and proactive in all PR activites related to Payoneer. We appreciate all the efforts of the 42DM team very much, and we're glad to share our success with the agency."

Igor Kovalov
Country Manager for Ukraine and Belarus, Fintech SaaS
"I can confidently say that 42DM and I have developed a great relationship over the course of our cooperation. Their specialists have a great understanding of blockchain, and can proficiently work within this space without my micromanagement. Their data driven approach, high-quality content creation, and detailed reporting, means that they can plan and deliver great results."

Igor Stadnyk
CEO, Europe, Blockchain SaaS
"Notiv has been very pleased with 42DM as our digital marketing partner. We were impressed by how quickly they understood our business, target market, and buyer personas. This allowed them to create a comprehensive roadmap that has increased brand awareness and dramatically increased paid and organic traffic. All our requests were promptly addressed, and they communicated clearly and efficiently. 42DM's dedicated team is a pleasure to work with, and I recommend them highly."

Richard Tasker
Australia, AI meeting assistant, SaaS
Contact us
Book your growth opportunity