PPC Case Study
How to create the demand for a niche healthcare solution across a competitive US market
Start growing
Client:
CareAlign
Geo:
The United States
Industry:
Healthtech
Key services:
Paid Ads, SEO,
Content
Results
12%
Linkedin lead
conversion rate
29%
Facebook lead
conversion rate
Our client CareAlign is a collaborative workspace for
clinicians to manage patient care. It is integrable with any
EHR, and can be used as standalone application. Challenges:
High competition
in the US market
Need to change
the market focus
to CareAlign
product
Low inbound
demand in the
subcategory of
offered services
High cost
per lead
Marketing goals
Build the demand for the specific solution
Build the traffic from organic and paid sources for
stable leads generation with limited budget
Our Solution
To achieve the goals, we needed to work with
the whole funnel and research the sources/
channels which will provide us with both
MOF and TOF leads
We decided to develop a long-term
marketing strategy to expand business, brand
awareness, and grow relevant organic search:
Marketing &
communication
hypothesis creation
and testing based
on the buyer
personas portraits
Development of
content ecosystem
for brand awareness
(blog post articles,
social media posts)
Launch and activation
for SEO
Creation of the
specific landing
pages & content
pieces for the further
PPC-campaigns
Nurturing e-mails
flow setup for the
leads transition into
the real customers
Design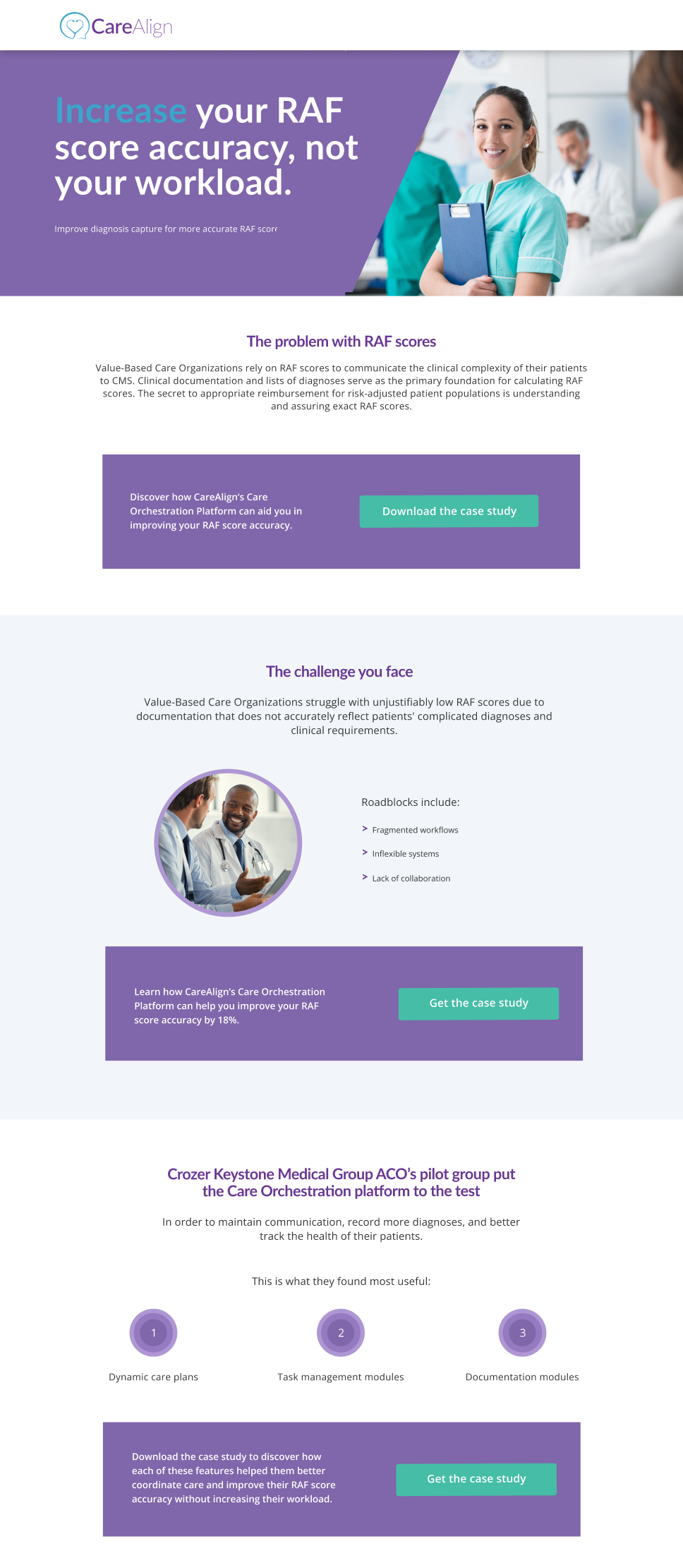 Contact us
Reach new heights with us
Let's find the best mix of services to cover your business needs.